Strong Hold and Easy Release Adhesive
The definition of fugitive according to the Webster dictionary is: being of short duration, likely to change, fade or disappear. Technomelt 003A fits the Webster definition and that is why it is called a Fugitive Adhesive. There are a number of slang terms for this type of adhesive because of the way it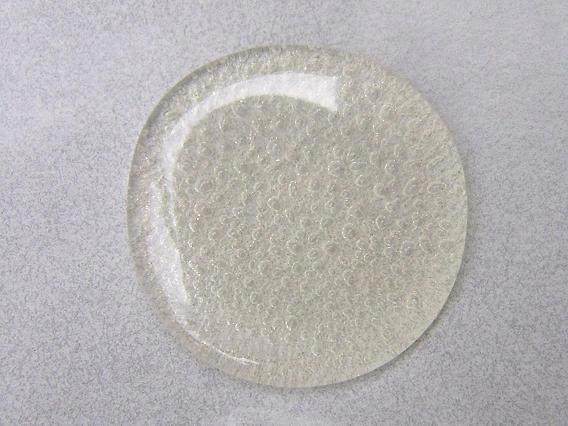 holds product but peels off when needed. Some of the affectionate terms are credit card glue, booger glue, and peel-able glue because of the way it reacts when used.
Technomelt 003A is a low tack fugitive adhesive that adheres to number of substrates and produces bonds that hold when needed but also easily removable. This glue is easily peeled off the substrate but still forms a bond that can be released once it is broken. Technomelt 003A is used to adhere plastic, paper, glass, and metal. Technomelt 003A is also suitable for pallet stabilization because the bond is very tacky and also releases well when needed. Technomelt GA 003A is often used in applications for direct mail. This easy-to-use adhesive is safe to handle and does a great job.
Most applications where a peel-able bond is required, Technomelt 003A is the product of choice.
Technomelt 003A is very pale yellow and bonds almost water clear. The viscosity is about 2,300 cps @ 350F and about 3,800 cps @ 325F.
Some of the benefits of Technomelt GA 003A:
Clear Glue Application
Strong Bond
Easy Release
No Gel/Char
High Machine Efficiency
Less Maintenance and Downtime
Less Waste and Downtime
Technomelt GA 003A is available from Premier Packaging Solutions in 30-pound boxes. We have multiple warehouses in the US and can ship very quickly.